Gold & Silver IRA Benefits
A precious metals IRA account may have numerous benefits but please understand that we cannot give investment, tax, or legal advice. Please do your own research and consult with your tax and legal advisers as needed.
What are some potential benefits of a Precious Metals IRA?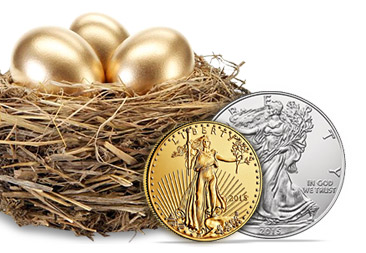 Some of the potential benefits include:
The potential for tax-deferred growth
Portfolio diversification. Precious metals often exhibit little correlation to other asset classes such as stocks or bonds. Diversification strategies may potentially smooth portfolio volatility and potentially enhance returns.
Secure storage of your precious metals
Additional investment choices
While maintaining a self-directed precious metals IRA is easier than ever, it should still be given a great deal of thought and consideration. Any questions or concerns regarding a precious metals IRA account should be addressed with your tax adviser. Under a self-directed IRA account, you assume sole responsibility for the success or failure of your investments.
Ready to learn more about opening a Precious Metals IRA account?