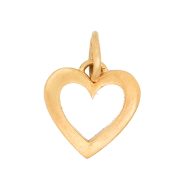 December 8th
Nebü 3.5g 24K Heart Charm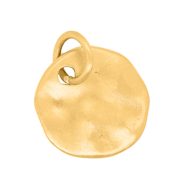 December 8th
Nebü 5.6g 24K Soft Hammered Charm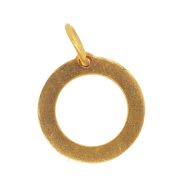 December 8th
Nebü 6g 24K Eternity Charm
Nebü Charms
Jewelry charms serve as petite, decorative trinkets or embellishments commonly affixed to bracelets, necklaces, and various other forms of jewelry. Crafted from diverse materials such as metals, gemstones, enamel, and glass, these charms manifest in an array of shapes and designs. Each charm often encapsulates a specific symbolic or personal significance. Nebü's 24-karat gold charms emerge as a savvy investment in wearable gold bullion, imparting a touch of finesse to any jewelry ensemble.
Nebü's Charismatic Designs
Every 24-karat Nebü gold charm effortlessly enhances the appeal of necklaces or bracelets you already cherish, or it can harmonize seamlessly with other Nebü gold jewelry available from BGASC. Presently, discover the following examples among Nebü's gold charm designs:
Heart Charm
Hammered Charm
Eternity Charm
Augment Your Collection with Nebü Gold Charms from BGASC
Nebü gold charms not only stand as a sound investment but also make for exquisite gifts or the perfect embellishment for your bracelets, bangles, wrist cuffs, and necklaces. With Nebü jewelry at BGASC, elevate your wearable bullion experience to new heights of elegance and sophistication. Should you require assistance, the BGASC customer service team is at your disposal at 888-992-4272, through our web chat, or via email.