December 8th
Nebü 5.4g 24K Water Droplet Earrings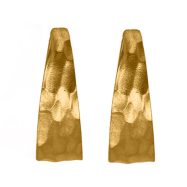 December 8th
Nebü 10.5g 24K Hammered Obelisk Earrings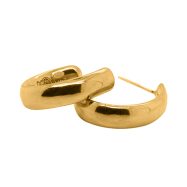 December 8th
Nebü 11.4g 24K Classic Slender Hoop Earrings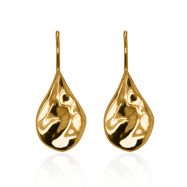 December 8th
Nebü 11.4g 24K Molten Drop Earrings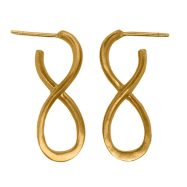 December 8th
Nebü 11.9g 24K Figure 8 Earrings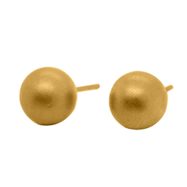 December 8th
Nebü 12.7g 24K Orb Stud Earrings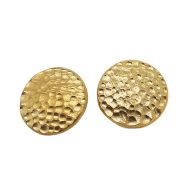 December 8th
Nebü 17.1g 24K Hammered Shield Earrings
Nebü Earrings
Nebü stands as a trailblazing gold bullion brand, continually pushing the boundaries of what is achievable in the realm of gold bullion. While gold bars, rounds, and coins undeniably serve as exceptional investment pieces, Nebü is at the forefront of crafting high-quality, wearable gold bullion in the exquisite form of fine jewelry. Among their coveted offerings are the Nebü gold earrings, meticulously fashioned from .9999 pure gold sourced from South Africa. Dive deeper into the allure of these distinctive gold earrings right here at BGASC.
Distinctive Combinations
As you peruse the array of Nebü jewelry available at BGASC, you'll notice shared design elements that give rise to collections or sets when paired with other items.
Water Droplet Earrings: These earrings boast a unique design mimicking golden water droplets, creating a seamless pairing with the Water Droplet Pendant.
Arrow Head Stud Earrings: Featuring a simple arrowhead shape, these earrings are part of a larger collection and complement the Double Banded Arrow Bangle, Targeted Arrow Pendant, and Arrow Ring.
Hammered Obelisk Earrings: Showcasing a textured design in the shape of an obelisk, these earrings find perfect synergy with the Hammered Wrist Cuff, Hammered Infinite Spiral Bangle, and Hammered Cuff Ring.
Molten Drop Earrings: Intriguing in design, these gold bullion earrings evoke the appearance of liquid lava, harmonizing seamlessly with the Molten Orb Pendant, Molten Drop Pendant, and Molten Ring.
Orb Stud Earrings: Featuring a simple orb design, this set pairs effortlessly with the Golden Orb Bangle.
Hammered Shield Earrings: Displaying a circular textured design for a stunning aesthetic, these earrings can be paired with the Hammered Medallion Pendant.
Invest in Wearable Gold Bullion with BGASC
BGASC takes pride in presenting Nebü gold bullion earrings to investors seeking to embrace their gold bullion investments. For any inquiries about Nebü Gold Earrings at BGASC, feel free to reach out to our dedicated customer service team. Contact us via email, through our online chat feature, or at our toll-free number 888-992-4272.